Welcome to the website of the Castlemaine & District Festival of Gardens.
​For over 26 years the gardeners of Castlemaine & District have opened their front gates and welcomed visitors in to enjoy the fruits of their labours.
​Every two years, in Melbourne Cup Week, a number of privately owned gardens are selected and offered for your enjoyment. As always there will be a variety of gardens, from grand and historical gardens to small cottage plots and gardens which will intrigue and inspire.
Planning for the 2022 festival is in full swing – and we expect a record number of gardens to open to the public!
---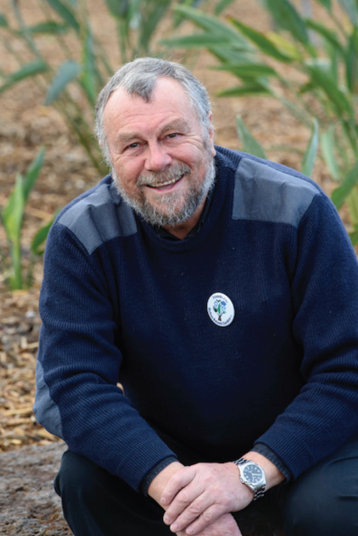 FESTIVAL OF GARDENS FUNDRAISING EVENT
AN EVENING WITH JOHN BENTLEY
– The Mediterranean Garden at the Melton Botanic Garden.
When: Friday 22 July – 4.30pm-6.30pm
Where: Buda Historic House and Garden, Garden Room
42 Hunter Street, Castlemaine
Tickets: $40 or $35 FoG members
Castlemaine and District Festival of Gardens 2022 is pleased to welcome John Bentley, a passionate gardener with a particular interest in botanic gardens, education, the environment and planting for our changing climate.
John will present on the topic, "Gardens Embracing Change: The Mediterranean Garden at the Melton Botanic Garden".
As President of the Friends of the Melton Botanic Garden since 2005, John leads an experienced team developing and maintaining the Garden. The Garden includes theme beds relevant for our Central Victorian climate: Mediterranean, Californian, Central and South American, Southern African, succulent garden, South Australian and Western Australian, Eastern Australian Dryland, plus Indigenous people's bushfood and plants.
John has been Vice President of the Australian Association of Friends of Botanic Gardens and is a member of the Plant Trust Committee which approves and registers National Plant Collections.
John will shed light on opportunities for each of us to garden differently in line with a Mediterranean climate, and will answer questions about Mediterranean-style gardening and plants.
Ticket price includes drinks and finger food. BOOK TICKETS HERE